About Us
A Full-service artist management company
Our History
Simkin Artist Management (SAM), founded by the president of 604 Records – Jonathan Simkin, is a full-service artist management company based in Vancouver, BC. With over 20 years of experience SAM has been instrumental in the breakthrough of some of Canada's most talented artists, including acts like Marianas Trench, Carly Rae Jepsen, Coleman Hell, and Theory of a Deadman. SAM is affiliated with 604 Studios, the professional studio located in the headquarters of 604 Records, therefore giving artists access to everything they need under one roof. Production, promotion, marketing, touring, and distribution all fall within the expertise of SAM.
Our Artists
Simkin Artist Management represents an array of different creators, ranging from musicians to graphic designers to comedians. Collaboration between artists is also encouraged, which is what happened when Marianas Trench's front man Josh Ramsay collaborated with Carly Rae Jepsen and Tavish Crowe – and the smash hit "Call Me Maybe" was born. Recent non-music successes include Vancouver comedian Yumi Nagashima, and Thunder Bay based graphic artist Mad Dog Jones who is quickly becoming a star in the world of digital artwork. The company is highlighted by an accomplished list of producers and mixers. Our producers have been responsible for hits like Coleman Hell's "2 Heads", Danny Fernandes "Hit Me Up", Dani and Lizzy's "Dancing In The Sky", and Carly Rae Jepsen's "Call Me Maybe", one of the biggest selling singles of all time.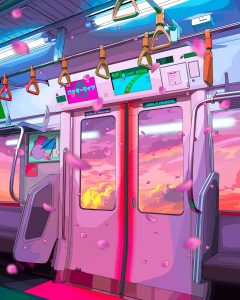 Drop us a line to connect
Have an artist inquiry or project you're interested in discussing with our producers?
Connect Today